The resort of Cauterets: property and investment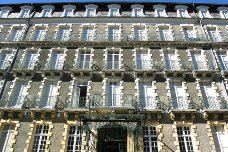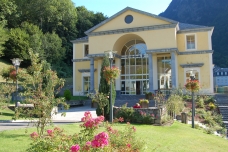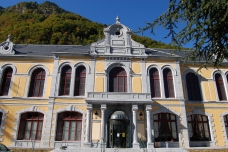 Cauterets, the finest summer and winter resort in the Pyrenees, is the best location for your property investment. High visitor numbers guarantee good rental returns in addition to family use.
Cauterets nestled in the heart of an exceptional environment protected by the Pyrenees National Park, is blessed with lakes, waterfalls, sparkling mountain streams and walking trails through unspoiled nature to majestic peaks. Back in the village, you can take full advantage of the thermal waters.
In winter, Cauterets ski resort offers two ski areas: the Cirque du Lys and the Pont d'Espagne. Children are particularly spoiled, as the resort of Cauterets is known as 'Station Kid'. In the evening you can enjoy the entertainment on offer and make your days last longer by dining in the village's traditional restaurants, ending your evening in the sumptuous surroundings of the Casino. This "art of living" in Cauterets will encourage you to invest here to earn rental income or simply to enjoy its many advantages.
Increase in visitor numbers
Cauterets is welcoming increasing numbers of tourists. Winter 2009-2010 revealed an increase of more than 17% in visitor numbers to the Cirque du Lys in comparison with 3 years ago. In fact Cauterets, the most snow-covered resort in the Pyrenees, is the benchmark for skiers and winter sports lovers.
Access
Cauterets and your apartment are easy to reach:
By motorway: A 64, exit 11 or 12 (direction Lourdes)
(Cauterets is 2 hrs 25 from Toulouse, 2 hrs 42 from Saint Sébastien and 3 hrs 53 from Bordeaux)
By air: two international airports: Pau, Uzein (PUF) and Lourdes, Lourdes Tarbes Intl (LDE)
(Cauterets is 50 min from Lourdes, Lourdes Tarbes Intl (LDE) and 1 hr 21 from Pau, Uzein (PUF))
By train: Lourdes SNCF train station + TER Midi-Pyrénées bus connection
(Cauterets is 35 min from Lourdes)