Cauterets and the cinema
The magnificence of the sites around
Cauterets
, land the spectacular beauty of its landscapes have attracted many film directors, who have chosen to make their films in
Cauterets
In 1990, Cauterets welcomed Kirk Douglas, Richard Bohninger, Imanol Arias and Marie Fugain, who came to film Veraz, directed by Xavier Castaro.
The story: :
« Because he is angry with his father for abandoning him, the young Théo runs away. Lost in the Pyrenees, he meets Quentin, an old American lumberjack with a mysterious past, who loves nature and hates people. A wonderful friendship then begins, which also reveals some of nature's secrets… »
While the film was being made, Michael Douglas came to join his father and enjoyed some time out in
Cauterets
.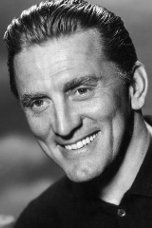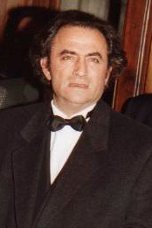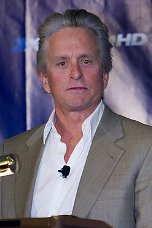 Kirk Douglas, Richard Bohringer and Michael Douglas.
In 2007, the residents of
Cauterets
shared their town with the 'Equipe du Splendid' : Josiane Balasko, Christian Clavier, Gérard Jugnot came to make L'Auberge Rouge directed by Gérard Krawczyk, inspired by an item in the news.
The story :
« At the end of the 19th century, the sinister Auberge du Croûteux stands in the middle of the wild Pyrenees mountain range. The inn is run by Martin and Rose, an innkeeping couple who regularly get their adopted son Violet - a deaf mute - to murder and rob lone travellers. One stormy night, the clergyman Carnus, in charge of taking a young man to a remote monastery in the mountains, arrives at the inn… »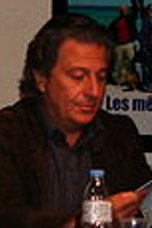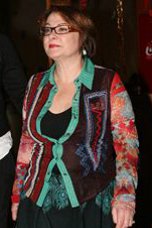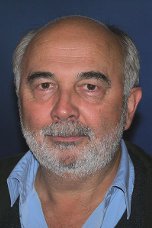 Christian Clavier, Josiane Balasko and Gérard Jugnot.
In 2007, in the prestigious surroundings of the
Résidence le Continental à Cauterets
Bernard le Coq and Valentine Teisseire filmed « l'Occitanienne » directed by Jean Périssé. The film was inspired by a chapter from "Mémoires D'Outre-Tombe" by René de Châteaubriand.
The story :
« The action takes place on the night of a violent storm in Cauterets in 1829, during the period of emerging 'Pyreneism', when the mountains were feared. It is set in one location and involves three characters: the writer René de Châteaubriand, aging but still in love with love; the young Léontine de Villeneuve, 40 years his junior and burning with passion for the great man; and a hotel owner and poet at heart, who, in spite of himself, becomes their 'night watchman' and benevolent Peeping Tom. Inspired by a chapter from "Mémoires d'Outre-Tombe", a work that aroused a great deal of literary and biographical curiosity in its day, it recounts the true story of Châteaubriand's last love - a young aristocrat from Toulouse – who appeared in his writings as "L'Occitanienne »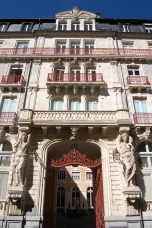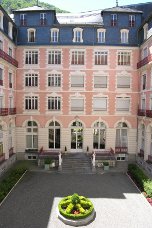 Résidence le Continental
The comedian Sim (Simon Berryer) was born in
Cauterets
lon 21 July 1926. He was a regular and unforgettable guest on the television programme « Grosses têtes de Philippe Bouvard ». He excelled in the role of « La Baronne de la Tronche en Biais ».