Cauterets Pont d'Espagne, Grands Sites of Midi-Pyrénées
Only 4 prestigious sites in the Hautes-Pyrénées have been included.
Cauterets Pont d'Espagne
is one of the jewels in the crown.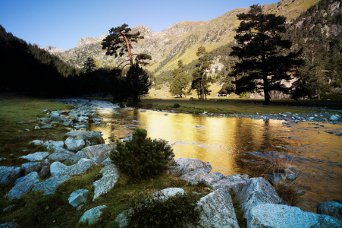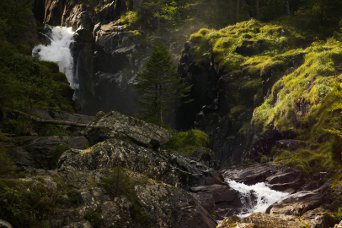 Head from
Cauterets
towards the Pont d'Espagne, either by car on the waterfall road or on foot along the waterfall path.
From the first bend in the road, prepare to be moved in a way that only the amazing scenery of Cauterets can bring about.
Three kilometres from
Cauterets
, « la Raillère », where the valleys of Lutour and the
Pont d'Espagne
converge - offers a stunning panorama of tumbling waterfalls, their sparkling waters merging a few metres below.
Continue your journey and discover the waterfalls of Cerisey, De Bousses, D'Escanegat, Pouey-Bacou and the Pas de l'Ours, each in their own wonderful setting.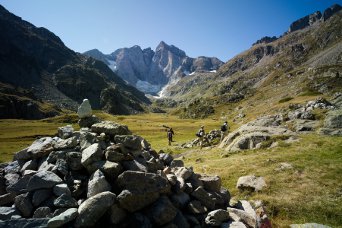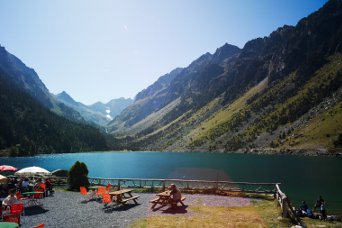 At the
Pont d'Espagne
, 8 km from
Cauterets
you can admire the waterfalls plunging into the chasm below.
This is the starting point for some magnificent excursions and
hikes
through the high valleys of Cauterets, the Marcadau valley and the Gaube valley with its spectacular lake, easily accessible by chairlift.
In winter the scene is even more magical, with frozen lakes and waterfalls.
Intrepid explorers arriving at the foot of the north face of the
Vignemale
,with its vertiginous mountain pass and hanging glaciers, will fully appreciate this breathtaking spectacle.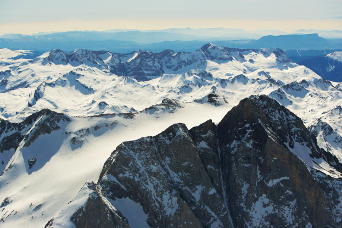 At a height of 3,298 metres, the
Vignemale
is the highest point in
Cauterets and the French Pyrenees.
.
In 1928, the residents of Cauterets decided to classify their mountain streams as a "site" to prevent their lakes and waterfalls from being channelled to produce hydro-electric power.
The beauty of the
Cauterets Pont d'Espagne
sites led to them being listed as : « natural sites and monuments of artistic merit » by decree on 28/07/1928.
The fierce determination of these mountain dwellers to preserve their heritage so that future generations could benefit was also recognised when the Cauterets Pont d'Espagne valley was listed as a «
Great Site of Midi-Pyrénées
».
The Cauterets Pont d'Espagne site is one of the easiest ways to access the
Pyrenees National Park
.
An ambitious marketing programme is promoting
Cauterets – Pont d'Espagne
and the surrounding region both in France and overseas.
Cauterets Pont d'Espagne is one of nature's greatest spectacles.
Credits : This video is offered to you by the Comité Régional de Tourisme Midi-Pyrénées.
Clic here
to discover all the Grands Sites of Midi-Pyrénées.
Download the Grands Sites brochure